Fit A New Integrated Dishwasher into Your Existing Kitchen Units
Just because your kitchen has already been installed does not mean you can't have an integrated dishwasher. Our plumbers, joiners and electricians will remove your existing base unit and drawer, join the drawer and door together, install new waste and fit new mains cold, and hook up electrics so that you can enjoy a dishwasher without it affecting the style of your kitchen.
Here is a before picture.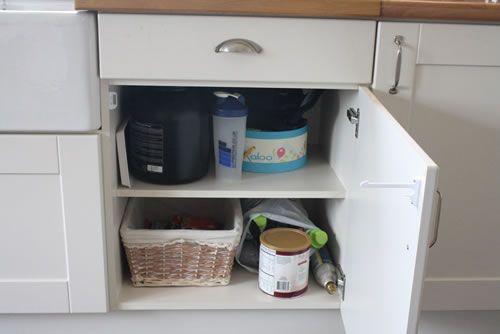 After the electrics, plumbing and joiner your integrated dishwasher could look like this. An integrated dishwasher allows you to keep your modern style. In addition, with the drawer and door joined together you will save on the additional cost of a new kitchen base unit door which can be about £40 to £80.
Here is the final product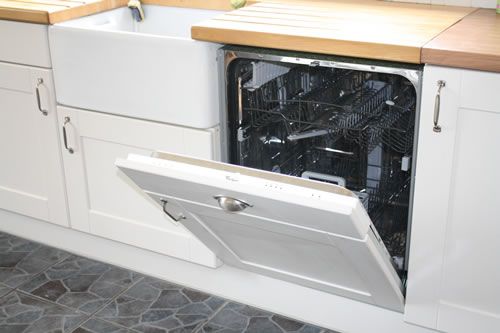 Taken from another angle you can see the quality of the work. The door and drawers spaces are parallel and perpendicular, and the door flush with the other units. You wouldn't even know they are there.
We supplied the whirlpool dishwasher at a competitive £350. The installation for labour and parts were only £220. If you would like a integrated dishwasher installed give us a call today. This job was in Moira. We operate through Belfast, Newry and Lisburn.